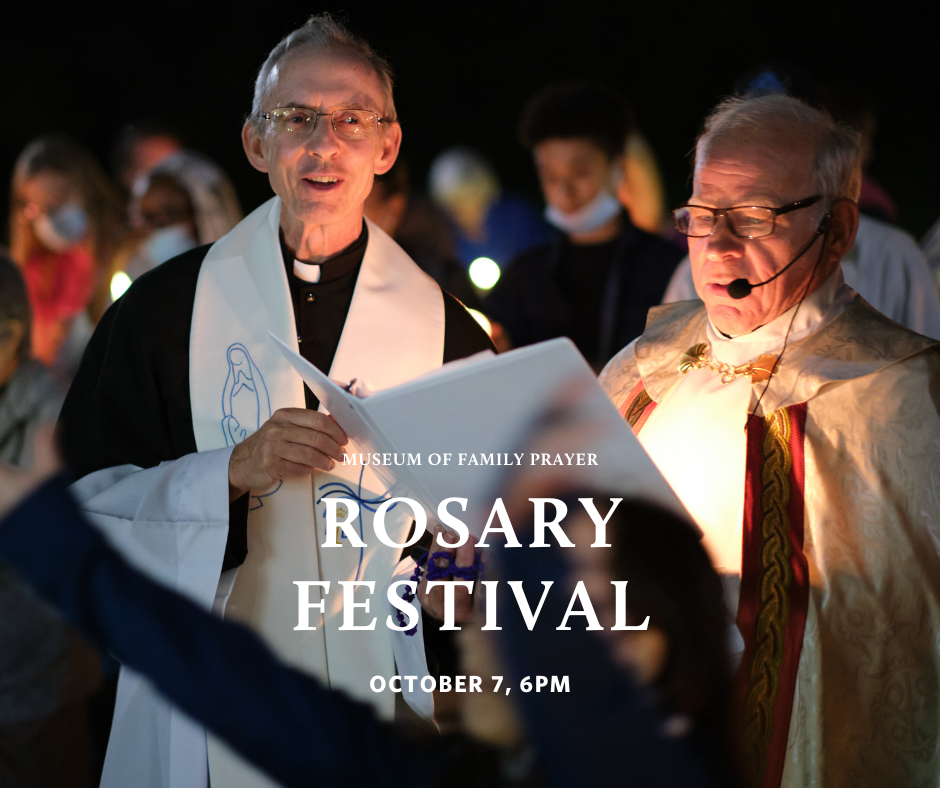 Continuing Father Peyton's tradition of gathering families together to pray the Rosary!
Join us for our second annual Family Rosary Festival beginning with a beautiful candlelight procession honoring Our Blessed Mother Mary on the Memorial of Our Lady of the Rosary. Together we will pray and reflect for your family and families around the world. Bring your family's intentions to place in baskets during the procession.
We encourage all families to make their own banners of their Mary devotions to display during the event. Find instructions on our Facebook page!
Prayer will be followed by seasonal refreshments of cider and donuts inside.
Don't miss out on a meaningful, faith-filled Catholic tradition!
Stay updated on Facebook