About Us
A new addition to the Holy Cross Family Ministries Family, the Museum of Family Prayer opened its doors in the summer of 2019. The museum fosters family prayer and spirituality, journeying with families and offering them a place to encounter God, especially through the Rosary. Learn about the history of prayer in the Catholic Church and how it continues in the 21st century! Our founder, Father Patrick Peyton, was ahead of his time, using technology to evangelize and reach families across the globe – and we continue his mission!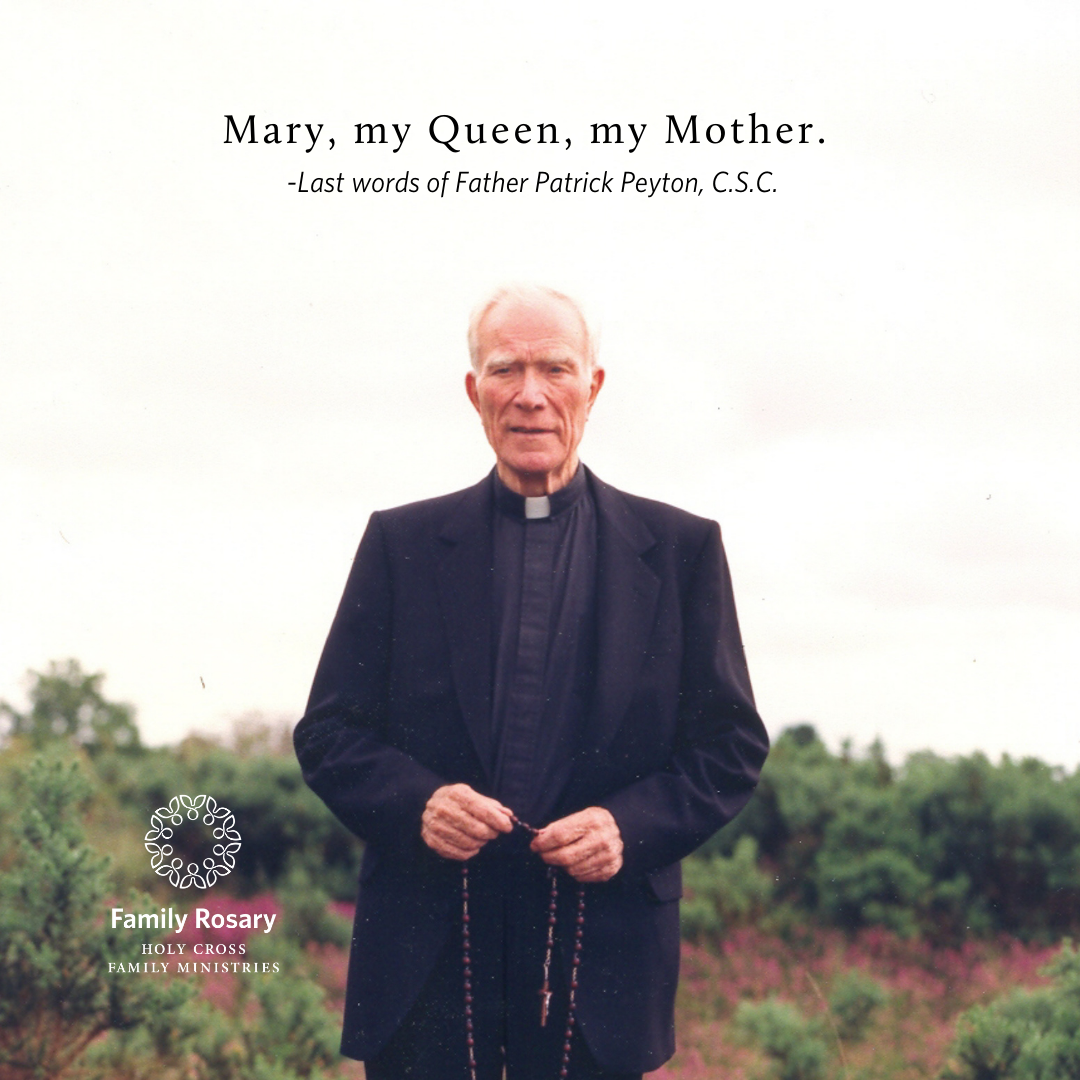 ---
FAQ
Who was Father Peyton?
Father Patrick Peyton was an Irish-American priest who dedicated his life to Mary, and encouraging families to pray together as a family. Throughout the 20th century, Fr. Peyton traveled the world to spread the power of the Rosary prayer. He also created numerous religious radio, TV and film programs that aired across the USA.
Is Father Peyton a saint?
A saint is a person who is in Heaven, so Father Peyton may very well be a saint already!
The Church has a process, however, by which the Pope formally recognizes that a deceased person is worthy of imitation. This process is called "canonization." Father Peyton's cause for canonization is currently underway, and in 2017 he was declared "Venerable".
What Does Venerable mean?
"Venerable" is the second step in the process of canonization, which begins when an individual is declared a "Servant of God."
In order to be declared "Venerable," a thorough examination of someone's life must be conducted and presented to the pope, who officially recognizes their "heroic virtue."
The third phrase of the process, called "Beatification," calls for proof of a miracle. Once two miracles are approved, the pope may declare the individual a saint.